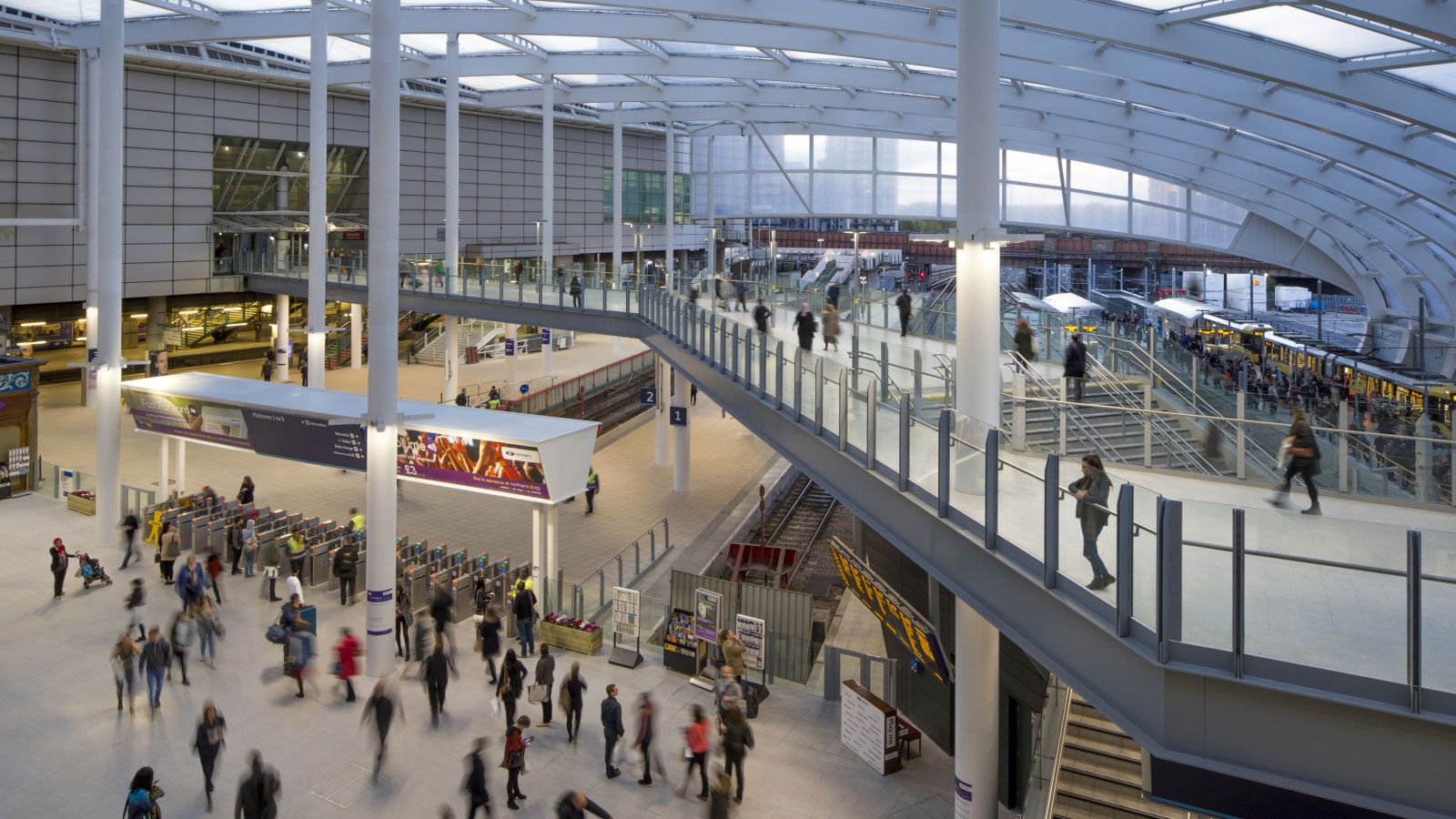 Mike Kelly nothern power house, Manchester, manufacturing engineering jobs...
Manchester Victoria Station Officially re-opened
Manchester Victoria Railway station once labelled Britain's worst is back in business following a £44 million facelift.
Manchester Victoria now has a vast new roof made from the same material used at the Eden Project, whilst the station itself retains most of its historic heritage.
Transport Secretary Patrick McLoughlin on unveiling a plaque at a special ceremony beside the Solders Gate where military personnel marched off to fight in world war one, said.
"The North is receiving a wave of investment in its transport infrastructure on a scale not seen for generations, with £4.5 billion in the North West alone.
The benefits are already being delivered, with 71,000 more businesses in the North West than in 2010 – a clear sign our long-term plan to secure a stronger, healthier economy is working."
Acknowledgements: Railstaff