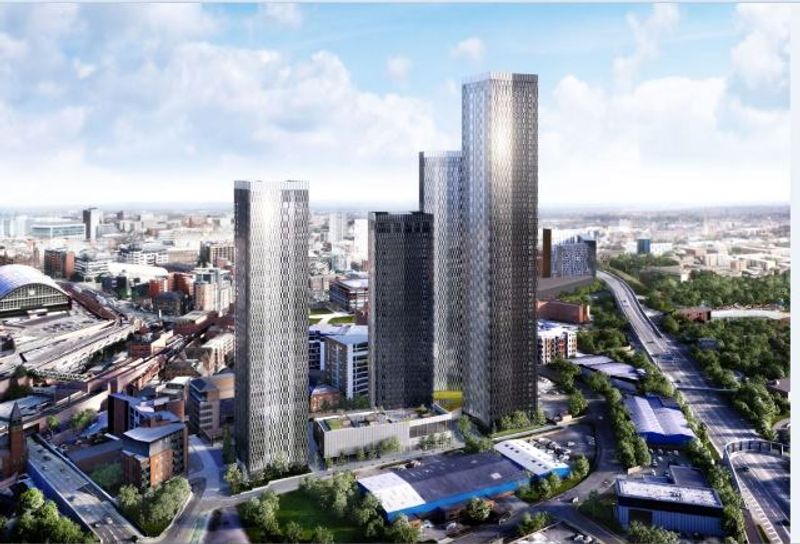 Mike Kelly Property & Surveying, nothern power house, Manchester...
The construction enquirer has reported that plans have been lodged with Manchester's town hall for a cluster of four residential towers that would transform the city's skyline.
The 64 storey high tower would be one of four towers that will range from 37 storeys to 64 storeys high, overshadowing Manchester's present tallest building the Beetham Tower at 47 storeys.
Acknowledgement; Construction Enquirer