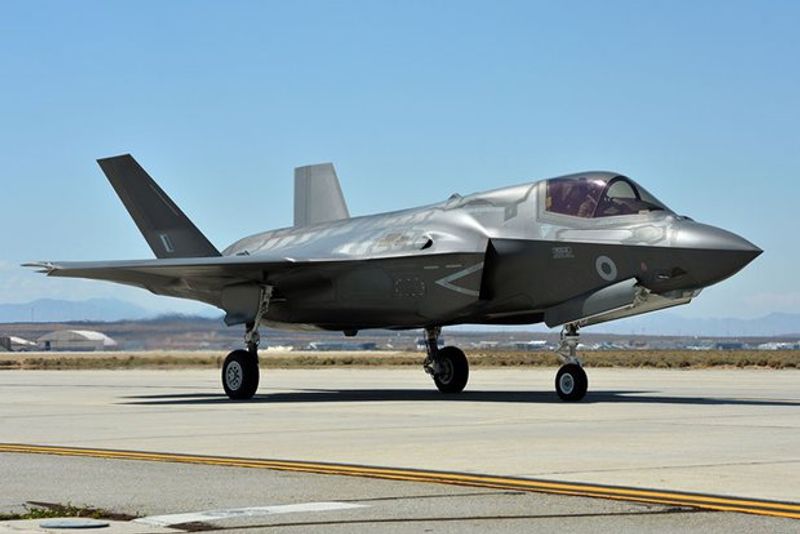 Mike Kelly Defence, Permanent, Contract...
Two years later than planned the first of the RAF's £100m F-35 stealth jets; touched down last week, at RAF Fairford, Gloucestershire,

to resurrect 617 'Dambusters' Squadron.
---
The first of eight of the new aircraft purchased by The Ministry of landed in the UK for the first time after crossing the Atlantic, accompanied by two other F-35Bs from the United States Marine Corps.

The MOD has said it will eventually buy a total of 138 of the aircraft, which are described as the most advanced warplanes ever built. The F-35B will eventually be flown off the Royal Navy's new carriers, HMS Queen Elizabeth and HMS Prince of Wales.

Michael Fallon, the Defence Secretary, said:
"The F-35Bs are the most advanced fast jets in the world. Whether operating from land or from one of our two new aircraft carriers, they will ensure we have a formidable fighting force."