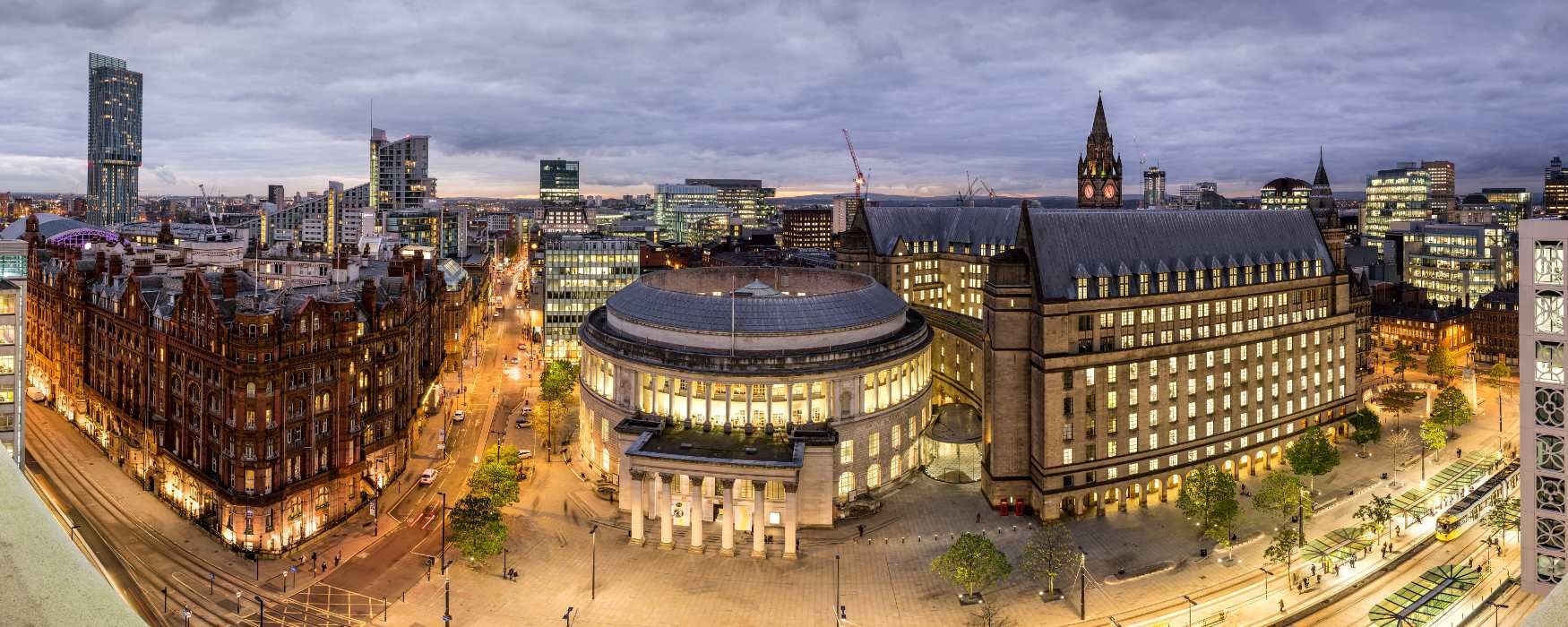 Mike Kelly nothern power house, Manchester, Electrical Engineer...
Grow Project Manchester
It feels like the tarmac on the roads throughout Manchester city centre has been constantly dug up over the last few years. Manchester is undergoing big changes as part of a major investment plan: the Grow Project, focusing on public transport systems and open spaces in the city. It is frustrating to travel around the city with so many roads closed and lanes coned off, so I thought I'd find out a bit more about the benefits to come.
Manchester's three main stations are finally going to get linked together thanks to the Ordsall Chord, a new slick looking viaduct and track. Network Rail has invested over £1billion to link Manchester Piccadilly, Manchester Oxford Road and Manchester Victoria. Hopefully, that will mean there will be time for a coffee in between changing trains at Manchester Victoria's newly renovated Victoria Station. A cool £44million has been spent on the station over the last few years. The new translucent roof looks like a giant sheet of bubble wrap has floated on top of the station. Victoria has kept its old elegance with a bright modern twist, whilst increasing capacity and making efficiencies to speed up journey times for commuters.
Metrolink now has a fleet of 100 trams, and with commuter numbers expected to rise to 30,000 by 2020, the second city crossing that is currently under development is vital to manage the increased capacity. The new line will mean that the number of trams per hour can be trebled to cope with demand at busy periods across the city centre.
The Bus Priority Package is making changes to over 25 miles of Greater Manchester's bus network, costing £122 million. To the west of the city, Leigh now has a guided bus way that connects it to Ellenbrook. To the south of the city, Oxford Road is being transformed to have Dutch style cycle lanes and will have restrictions on access times for general traffic. The hope is that it will be safer for pedestrians and cyclists, and speed up journey times on one of Europe's busiest bus routes. It should all be done and dusted by the end of the year, so watch this space…
There will also be a new 'neighbourhood' to hang out in. NOMA (the name comes from: North Manchester) is a new mixed use development of a 20 acre site close to Victoria Station. There will be 5 million square feet of office space, retail, leisure and residential units creating a whole new neighbourhood. It is one of the largest development projects in the North West of England and is projected to be creating around 15,000 jobs in the city. It will be interesting to see what marks The Coop Group and Hermes Real Estate leave on this so far relatively untapped area.
There are a lot of people hard at work breathing new life into Manchester at the moment and big investments being made into the city's infrastructure and future. Manchester will be ready to take its rightful place in the mythical Northern Powerhouse.
Sources: www.manchester.gov.uk/grow, www.tfgm.com, www.huddled.co.uk, www.noma-manchester.com, https://en.wikipedia.org/wiki/N.O.M.A.,_Manchester, www.manchestereveningnews.co.uk/news/greater-manchester-news/noma-manchester-coop-latest-plans-10421908