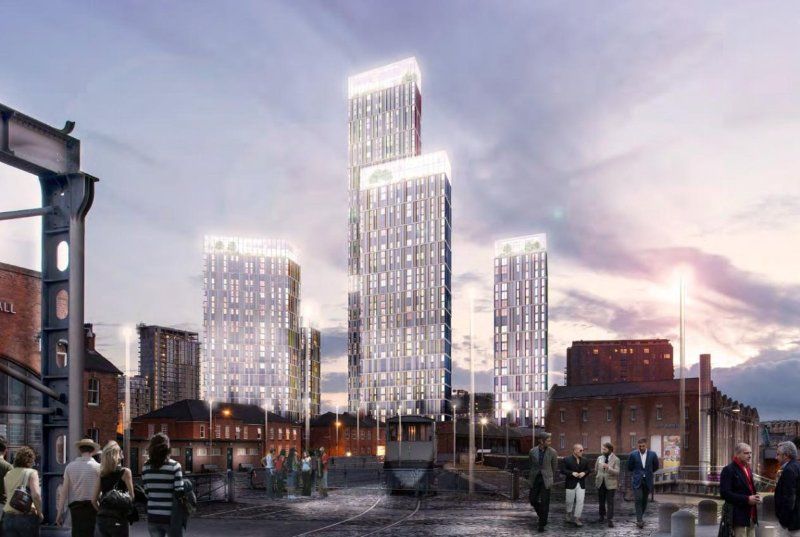 Mike Kelly nothern power house, Manchester, Permanent...
Planning chiefs have recommended for approval developer Allied London's high-rise Trinity Islands development in Manchester.
---
The scheme consists of a cluster of buildings, two towers of 26 storeys, one of 37, another of 41 and what will be the tallest in Manchester at 67 storeys. A planning meeting due to be held next week is now expected to rubberstamp the 'vertical village' plan designed by architect Child Graddon Lewis.
Manchester's race for the sky is now confirming it as Britain's second city for towers. The next tallest building will be a 64-floor block of flats in a group of four at Owen Street, now under construction, by developer Renaker.

Read the full article on the construction Enquirer
Acknowledgements: Construction Enquirer