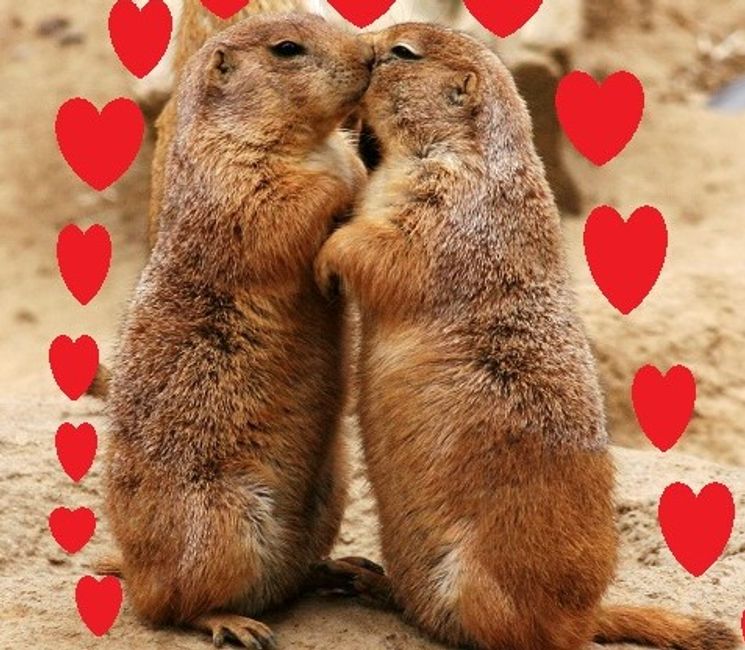 VALENTINES DAY;
GROUNDHOG DAY
It's February which means no more "Dry January" and so some of us can now enjoy a moderate tipple once again!
As Valentines Day approaches, we may start to think of loved ones near or far, or dream of new romances, however that topic is for another day……
February also brings Groundhog Day, which derives from the Pennsylvania Dutch superstition that if a groundhog emerging from its burrow on this day sees its shadow due to clear weather, it will retreat to its den and winter will persist for six more weeks, and if it does not see its shadow because of cloudiness, spring will arrive early.
Traditionally, in the US, Groundhog Day is the first Saturday in February. It is marked with events, and family get togethers.
However, most people will think of Bill Murray experiencing his own "Groundhog Day" in the film titled the same. A cynical TV weatherman finds himself reliving the same day over and over again when he goes on location to the small town of Punxsutawney to film a report about their annual Groundhog Day. His predicament drives him to distraction, until he sees a way of turning the situation to his advantage.
I must admit that I have had my own "Groundhog Day" on a number of occasions, and particularly within a work environment.
It's all wonderful when a job role is sold as "no two days are the same, there is always something exciting to do", but the reality is most roles can be monotonous and repetitive at times, and this is when boredom can quickly set in.
Some roles are designed for a thrill, Eg. Police Work, Military, Journalism, Events etc; but spare a thought for those others who don't have the jobs that are perceived to be "exciting"!
Maybe employers could delegate other responsibilities to the office-based staff, giving them the feeling of being appreciated and challenged, with the employer in turn getting to utilise the knowledge and skills of their staff giving them opportunities to add to their (hidden) talents.
So, if you find yourself having a "Groundhog Day", and feeling that your job could do with a little shake up, speak to your employer – they may just need a little nudge in the right direction.
Write something here...